Multiplast 82
Asking Price
EUR €3,400,000
Location
Mediterranean Sea
WELCOME ON BOARD  "MAGIC CAT"  -  Undoubtedly the most iconic multihull of its generation. Built in carbon at Multiplast (known for its racing multihulls and yacht achievements) and designed by the famous Gilles Ollier.  A unique, comfortable and fast catamaran who's performances are well known by all experienced sailors around the globe.  Ensuring she is comfortable, even under sail at high speeds caters for all guests and enthusiasts on board.
A clear, uncluttered atmosphere, with a central navigation station in the front under the large windows, a comfortable lounge area on port and a panoramic kitchen on starboard welcome guests in search of style, comfort and serenity.  Having had a full refit in 2022 – MAGIC CAT will undoubtedly captivate all sailing enthusiasts, who will be charmed and surprised by the sensations at the helm. 
Equipped for relaxation and leisure, MAGIC CAT is comfortable, safe, seaworthy and she remains absolutely timeless!   Her saloon is equipped with a marble topped kitchen / bar and a generous seating area, allowing for fantastic entertaining. Accommodating up to 8 people, in the 4 luxury double en-suite cabins. Offering a striking amount of space inside and out, MAGIC CAT is as luxurious as she is spacious, ensuring her owners spend their time on board in total comfort.  Once anchored, add more excitement to your adventure with a plethora of water toys equipped onboard, from wakeboards, water-ski's, paddle boards to the 3D dinghy. 
Be prepared to create some unforgettable moments with this truly ONE OF A KIND catamaran!
Call Laurent Boudou on +64 21 424 789 for more information or to arrange a viewing.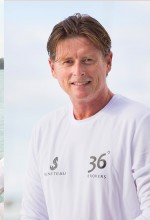 For Full Inventory Contact:
Eric Pinel-Peschardiere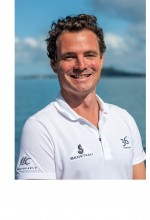 For Full Inventory Contact:
Laurent Boudou